PRISONERS' RIGHTS UNDER THE EUROPEAN CONVENTION ON HUMAN RIGHTS is the topic of the IX URALS INTERNATIONAL HUMAN RIGHTS SCHOOL to be held on 30 March – 2 April 2017 in Yekaterinburg, Russia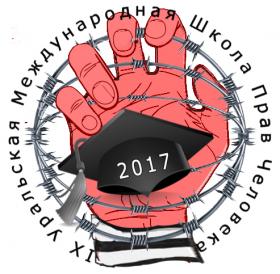 The URALS INTERNATIONAL HUMAN RIGHTS SCHOOL is an international event that takes place twice a year. It consists of a conference, a round table and a 3-5 days training session for human rights lawyers and activists. As of today, there have been eight sessions of the URALS INTERNATIONAL HUMAN RIGHTS SCHOOLS. The sessions were devoted to strategic litigation, application to the European Human Rights Court, domestication of international human rights law, privacy as well as, separate other human rights guarantees. There are up to 120 participants that attend each session. The speakers and trainers at the School are from all over the world, and include judges and vice-presidents of the European Court of Human Rights to distinguished foreign, international and national human rights activists and legal professionals. Since 2013 the School is regularly supported by the Council of Europe. One of the participants of the SCHOOL produced an educational documentary about her experience at the SCHOOL https://youtu.be/AOzT_moGKoU. Two alumnus went for a two-week field trip to the US. Sessions are broadcasted online live and on demand. We use quality simultaneous interpretation for our guests speakers. The goal of the School is to inspire for further action and continuing education.
Key speaker at the IX URALS INTERNATIONAL HUMAN RIGHTS SCHOOL will be
1. Professor Bill Bowring, Birbeck College, University of London;
2. judge of the European Court of Human Rights (retired) Professor Georgio Malinverni;
3. Marc Neve, former Vice-president of the European Committee for the Prevention of Torture and Inhuman and Degrading Treatment or Punishment;
4. Tom Torok, former head of The New York Times' computer-assisted reporting team, which helped the newspaper to win Pulitzer Prize eight times for investigative journalism.
Deadline for applications 26 February 2017. Fill in the form to participate in the application competition https://goo.gl/mweFMw For more information please email us at urals.human.rights.school@gmail.com or check https://goo.gl/m52x5I
For SCHOOL's history please follow the links:
VIII URALS (summer) SCHOOL 2016 http://goo.gl/J2nHRx
VII URALS (winter) SCHOOL 2016 http://goo.gl/AvAK3u
VI URALS (summer) SCHOOL 2015 http://goo.gl/mGBeB4
V URALS (winter) SCHOOL 2015 http://goo.gl/jmjvK0
IV URALS (summer) SCHOOL 2014 http://goo.gl/Cnioie
III URALS (winter) SCHOOL 2014 http://goo.gl/40RzV3
International Conference on Human Rights Education in Russia and Europe 2013 http://goo.gl/bOzf82
II URALS SCHOOL 2012 http://goo.gl/fsDQlL
I URALS SCHOOL 2011 http://goo.gl/odtGcF
31.01.2017