Amanda Walker, Moscow Correspondent, Sky News
Russia has been accused of blocking support for its many victims of sex trafficking by closing foreign help-centres.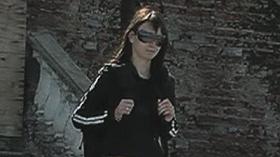 This is despite calls for the country to ratify an EU convention on the problem.
It is estimated that the majority of people trafficked to the EU either come from or via Russia.
Valeria, 19, thought she was going to start a new life in Abu Dhabi as a waitress. When she arrived she was imprisoned in a room with eight other women.
"They forced us to have unprotected sex with up to 30 men a day," she said.
"My parents were searching for me. The Russian authorities said it wasn't their responsibility - they were given no help to find me."
After eight months she managed to escape when a customer took pity.
As she tries to make a new life, the identification tattoo on her back, inflicted by her captors, makes it hard to forget the past.
Nikolai Rantsev's daughter, Oxana, was not so lucky.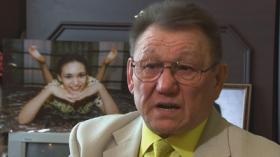 The 20-year-old languages student was lured to Cyprus on the promise of fulfilling her dream of being a translator.
Three weeks after she arrived she was found dead after a fall from a fifth-storey window.
She had been trying to escape a job in a nightclub that had very little to do with translating.
Mr Rantsev's life is consumed by bringing those he believes were responsible for his daughter's death to justice.
"I died when she died. But part of me goes on living in the hope I can achieve my goal," he said.
"I want potential victims to know her story. They need to be made aware of what could happen."
He recently won a landmark ruling in the European Court of Human Rights which declared that Russia and Cyprus failed to protect Oxana from human trafficking.
There are now only two support centres for the victims of sex trafficking in the whole of Russia.
There is also no separate law here specifically targeting human trafficking - just a sub clause of the criminal code.
Russian police take part in a raid
Those who used to run help centres say the post-Soviet states are a breeding ground for human trafficking and sexual exploitation.
Alyona Arlashkina used to work with trafficked women at the Angel Coalition centre, before it was closed.
"There are so many vulnerable young women in Russia who believe a fairytale lies outside," she said.
"The government needs to face this problem and deal with it."
See the full news report at Sky News
02.06.2010